AUTHENTICITY ~ ACCURACY ~ ARTIFACTS ~ AWARD-WINNING

Publishers of North South Trader's Civil War,
the first and foremost magazine for Civil War collectors,
relic hunters, researchers, and historians.


Our Vol. 42 No. 6 issue is now circulating via the USPS.
Shows - for 2023 we have scheduled four shows: the Spring Gettysburg Show on April 15 & 16; the NSTCW's National Civil War WWI WWII Show on July 15 & 16 (Tentative); the York Antique Arms Show on Sept. 16 & 17 (Tentative); and, the Autumn Gettysburg Show on Oct. 28 & 29.
All of our shows offer free parking and concessions onsite.
Due to insurance issues, no pets are allowed inside any of our shows.
Here is the link to the Spring Gettysburg Civil War & Antique Arms Show: https://springgburgshow.com
NSTCW's National Civil War WW I & WW II Show will be held at the spacious Meadow Event Park in Doswell, VA
Simply click on Show at the bar at the top of this page.
Our York Show will be held at the York Expo Center and will be in coordination with the MAX show on September 16 & 17.
Here is the link to the York Antique Arms Show: https://yorkantiquearmsshow.com/
Here is the link to the Autumn Gettysburg Show: https://gburgshow.com/

Please click on the links to learn more about these exciting events!

For more information about our events and our many publications,
call 540-672-4845 Mon.-Fri. 9-5 or email orders@nstcivilwar.com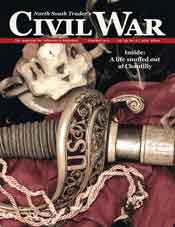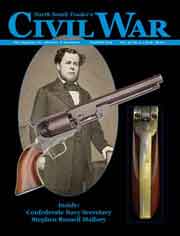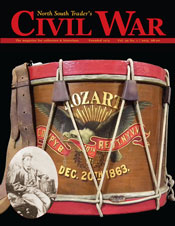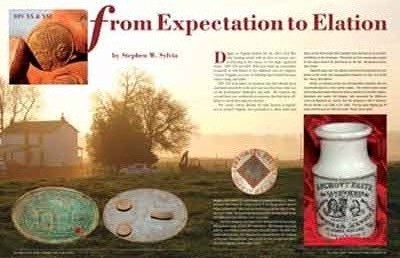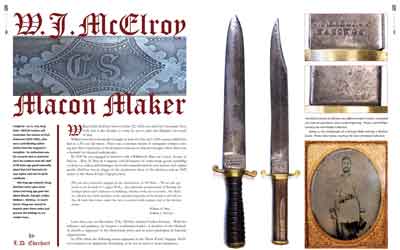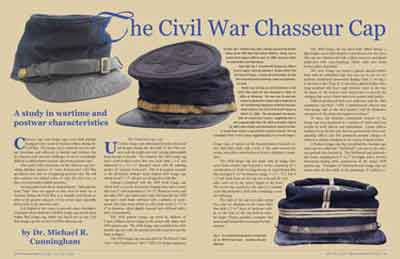 Our magazine
PIVA awards won by North South Trader's Civil War:
2010 FIRST PLACE 2009 BEST OF SHOW
2003 Award of Excellence 2000 Award of Excellence
1999 Award of Excellence 1996 Award of Excellence
1995 First Place 1994 First Place 1993 First Place

Welcome to the award-winning North South Trader's Civil War magazine, the first and finest periodical dedicated to collectors, relic hunters, historians, and researchers of the War Between the States. Since 1973 we have celebrated the Civil War artifact as a contextual, tangible document of history. We have published well over 1,000 articles focusing on every type of relic that exists, from minie balls to uniforms to gunboats. The artifact is our niche, and whether brought home as a war trophy by a veteran, preserved by descendants, stored in a museum, housed at a historical society, or excavated from the soil, all have important places within our pages.


We have been active in historic preservation since our first issue, and we are proud of the fact that we were in the vanguard of publicizing the crucial fight against rampant development of the primary relic: the battlefield. Long before any established preservation organizations ever existed, we were the first to publish the ethics and etiquette of Civil War relic hunting, including but not limited to obtaining permission for private property and never encroaching on protected lands.

Please join us as we continue to investigate Civil War history through the untold stories of its artifacts.
Back-issue inventory with searchable author and title features
(All 40 years of back issues are now listed ~ more than 200 distinctive issues to collect)
You can complete your set of North South Trader's Civil War from the comfort of your home with our online list of available back issues. You can browse the inventory or check for article titles and authors by using the Search function above. Find out what you've been missing, and get it from the source!
Issues in volumes 1 through 20 are pictured by volumes.
Issues in volumes 21 through 41 are shown individually.
When back-issue images are shown in groups of six, they represent the entire volume. They are shown, left to right, top row, issues 1, 2, and 3; bottom row, left to right, issues 4, 5, and 6. Purchase prices shown are for single copies only. Feel free to inquire about discounts for multi-issue purchases.
Our Shows

We are also hosts of the National Civil War & Antique Arms Show
in Richmond, Virginia, in the summer,
the York Civil War & Antique Arms Show in
York, PA in the early fall,
and the Autumn Gettysburg Show every October.
Our Seminars
Several times each year we hold Civil War Metal Detecting Seminars where each participant gets a new metal detector, detector specific training, detecting gear, a reference library, a subscription to our magazine, and a one-day detecting trip to a Civil War site.
Our Seminar arrangements also include lodging & all meals.
Our Shop
You are cordially invited to J.S. Mosby Antiques & Artifacts at 125 East Main Street
in historic Orange, Virginia, where you'll find a wide array of Civil War artifacts
and militaria spanning our nation's rich history,
along with antiques and collectibles to satisfy a diverse range of interests.
Convenient online shopping at jsmosby.com.

Our triennial Civil War Price Guide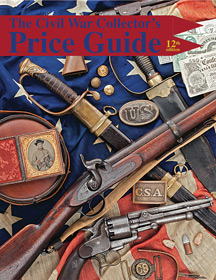 As the fluctuating market dictates, we publish the official Civil War Collector's Price Guide. Our current edition is the 12th.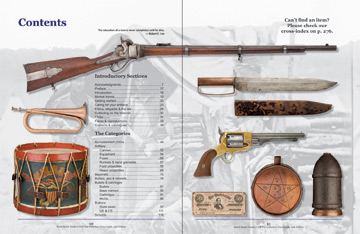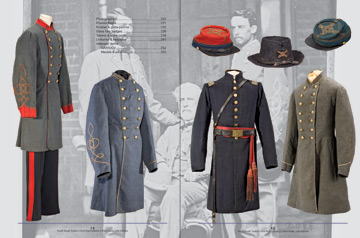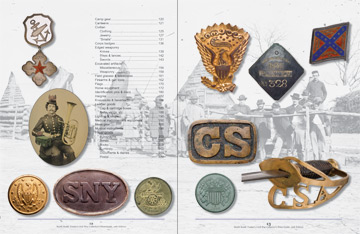 This 300 pg. edition of The Civil War Collector's Price Guidefeatures not only updated values but also 700 black-and-white images, numerous full-color pages, scores upon scores of new listings, and even an all-new category. Please call 540-672-4845 during business hours to order your copy or simply order online. (Click on Catalog > Books > Price Guide.)$39.95 + $9.95 shipping, priority mail.




Top image is a closeup of the haunting eyes of an unidentified Confederate, courtesy the Liljenquist Family Collection, Library of Congress Prints and Photographs. Don't miss an online visit to this stunning collection of Northern and Southern soldiers.