AUTHENTICITY ~ ACCURACY ~ ARTIFACTS ~ AWARD-WINNING
Publishers of North South Trader's Civil War,
the first and foremost magazine for Civil War collectors,
relic hunters, researchers, and historians.
For more information about our events and our many publications,
call 540-672-4845 Mon.-Fri. 9-5 EST or email orders@nstcivilwar.com
Groundbreakers: The History of the Northern Virginia Relic Hunters Association is now available!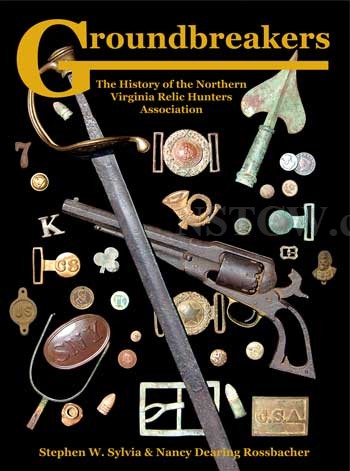 Due to the unusual size and heft of this hardbound, nearly 600-page illustrated work,
we ask that you call us at 540-672-4845 (Mon.-Fri. 9-5 EST)
for the best possible shipping method.

Visa/Mastercard, PayPal, checks, and money orders accepted.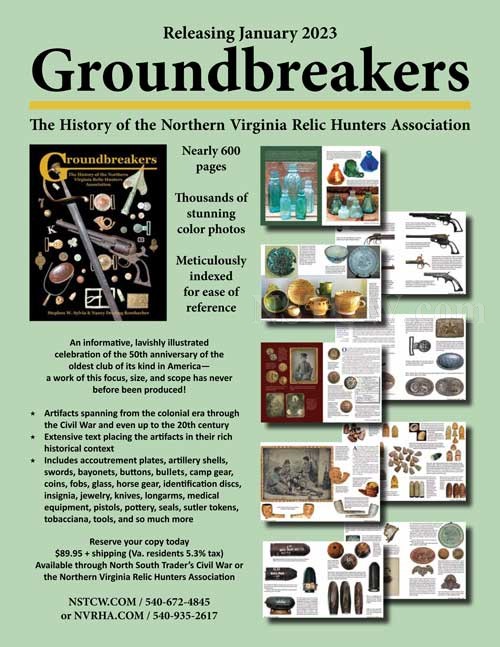 MAGAZINE

Vol. 43 No. 2 of the magazine is available.
SHOWS
You can see information for all of our shows at civilwarshows.com
Spring Gettysburg Show, Gettysburg, PA, April 13-14, 2024

National Civil War & Antique Arms Show, Doswell, VA, July 20-21, 2024
Autumn Gettysburg Show, Gettysburg, PA, October 26-27, 2024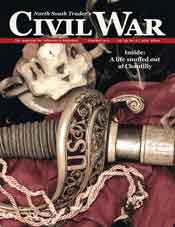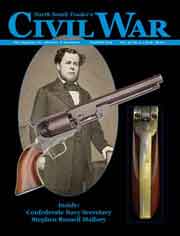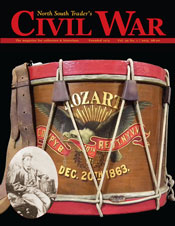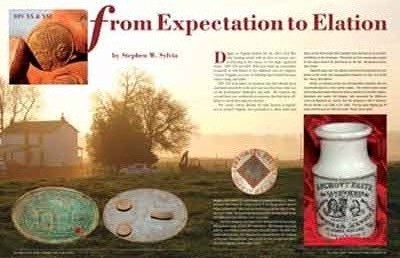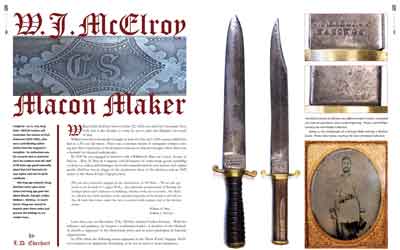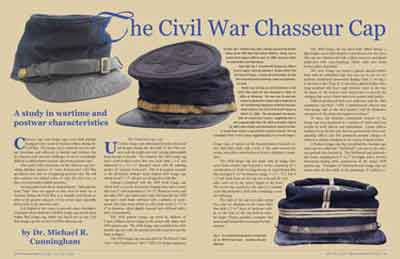 Search our extensive back-issue inventory by title or author using the search engine on the left column.
PIVA awards won by North South Trader's Civil War:
2010 First Place 2009 Best of Show
2003 Award of Excellence 2000 Award of Excellence
1999 Award of Excellence 1996 Award of Excellence
1995 First Place 1994 First Place 1993 First Place

You are cordially invited to J.S. Mosby Antiques & Artifacts at 125 East Main Street in historic Orange, Virginia, where you'll find a wide array of Civil War artifacts and militaria spanning our nation's rich history, along with antiques and collectibles to satisfy a diverse range of interests. Convenient online shopping at jsmosby.com.


CIVIL WAR PRICE GUIDE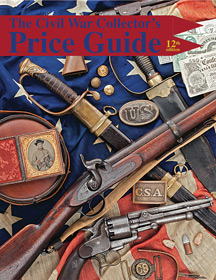 As the fluctuating market dictates, we publish the official Civil War Collector's Price Guide. Our current edition is the 12th.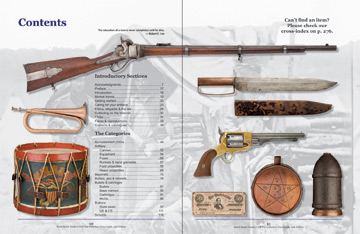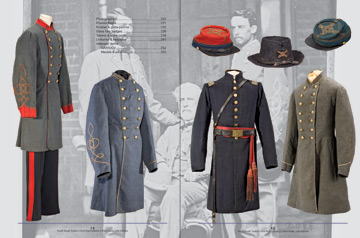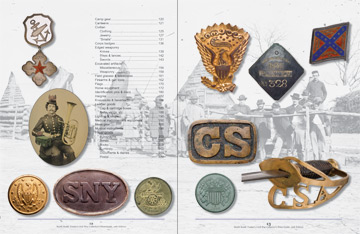 This 300 pg. edition of The Civil War Collector's Price Guide features not only updated values but also 700 black-and-white images, numerous full-color pages, scores upon scores of new listings, and even an all-new category.


Top image is a closeup of the haunting eyes of an unidentified Confederate, courtesy the Liljenquist Family Collection, Library of Congress Prints and Photographs. Don't miss an online visit to this stunning collection of Northern and Southern soldiers.